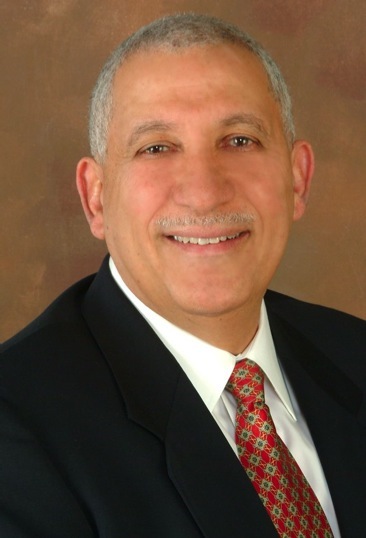 Dr. Mohamed Sharawy leads our Surgical Anatomy program, a key module of the Vancouver MaxiCourse. For more information on this course, available to all dentists, click HERE
Mohamed Sharawy, B.D.S., Ph.D.
Dr. Mohamed Sharawy received his bachelor of Dental Surgery with Honor (B.D.S.) in 1962 and oral surgery training in 1965 from Cairo University, School of Dentistry, Cairo, Egypt. He received his Ph.D. degree in Anatomical Sciences from the School of Medicine and Dentistry, University of Rochester, Rochester, N.Y. in 1970. He is currently Professor and Director of Anatomy in the Department of Oral Biology and Professor of Oral and Maxillofacial Surgery, Department of Oral and Maxillofacial Surgery at the Medical College of Georgia, Augusta, Georgia. Dr. Sharawy is Professor of Anatomy at the MCG School of Medicine and School of Graduate Studies. Dr. Sharawy is co-editor and contributor to Orban's textbook of Oral Histology, author of the Companion of Applied Anatomy and contributor to several symposia and books of oral implantology and TMJ. He has published over one hundred and eighty research papers and made numerous presentations at national and international meetings. Dr. Sharawy's research has been funded by extramural sources from industry, NIH and educational grants from numerous sources for the past 38 years. Dr. Sharawy is President of the Anatomical Board, State of Georgia and was recently elected to the Board of Governors, American Academy of Implant Dentistry Research Foundation. He is a member of many professional societies among which are: International Association of Dental Research, American Association of Anatomists, American Association of Implant Prosthodontics, American Dental Association and OKU. Dr. Sharawy served as a mentor and major advisor to four PhD Oral Biology students, 12 MS students and 32 joint supervision clinician scientists PhD International dentists. Dr. Sharawy is the recipient of many national and international awards in recognition of his achievements in research, continuing education and teaching excellence.
Dr. Sharawy has presented the surgical anatomy course at the Medical College of Georgia (3 courses/year for the past 32 years), the University of Oregon, University of Texas at San Antonio, University of Pittsburgh, Loma Linda University, Fort Bliss at El Paso, Texas, Fort Gordon, Georgia, Fort Tripler, Hawaii and to the Korean Academy of Oral and Maxillofacial Surgery, the Gnatologia Society at Milano, Italy and to the Egyptian Military Academy. He is a visiting professor at Carl Misch Institute for Implants, four universities in Egypt and one university in Saudi Arabia. Dr. Sharawy was the past interim dean and one of the initiators and developers of the School of Dentistry, King Abdel-Aziz University at Jeddah, Saudi Arabia.