This coming February, the Canadian Dental Implant Training Centre and Dr. William Liang are proud to host the CDITC Implant Symposium.
This Symposium is a full day of education, led by five of the top Implantologists and specialists in our fair city.
Date: February 17, 2018, 8am-5pm
Location: the Sheraton Vancouver Wall Centre
Implant Dentistry is a fast-evolving part of modern dental practice and requires a multidisciplinary approach. Whether treatment involves single or multiple practitioners, improved outcomes can be achieved if all are trained in the latest Science of Implant Dentistry. This Symposium will examine past and present best practices and how to integrate these new philosophies to better serve your patients.
Support the UBC Oral Cancer Prevention Program.
UBC researchers led by Dr. Denise Laronde focus on early detection of oral lesions, and deliver ways to manage and prevent the disease from progressing. Proceeds of this Symposium go to the UBC Oral Cancer Prediction Fund.
IN PARTNERSHIP WITH:

REGISTER NOW! $299
Distinguished Speakers: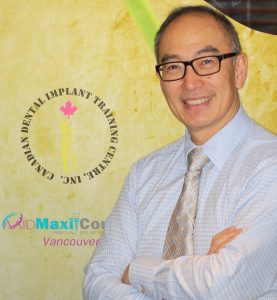 Dr. William (Bill) Liang
B.Sc., D.M.D., F.A.G.D., D.I.C.O.I., F.A.A.I.D., Diplomate – American Board of Oral Implantology, Director, AAID Vancouver MaxiCourse
Dr. William Liang attended the University of British Columbia and received his Bachelor's degree in Microbiology in 1981 and his Doctor of Dental Medicine Degree in 1983. At graduation, he was awarded the Canadian Oral and Maxillo-Facial Prize for highest standing in the area of Oral Surgery. He has been practicing dentistry in Surrey, BC for the past 30 years. Currently his practice is focused on adult restorative and implant dentistry. He is on the executive of the AAID Western District. Dr. Liang is Board Certified by the American Board of Oral Implantology/ Implant Dentistry, Fellow of the Academy of General Dentistry, Fellow and Diplomate of the International Congress of Oral Implantology, Fellow of the Misch Implant Institute, and Honored Fellow of the American Academy of Implant Dentistry.
Dr. Sonia Leziy
DDS, Dipl Perio, FCDS(BC), FRCD(C)
Dr. Sonia Leziy, periodontist, maintains a full time practice in the Imperio Group in Vancouver British Columbia. She is a clinical associate professor at the University of British Columbia. She was awarded the Lucy Hobbs Award for mentorship in 2013, the Saul Schluger Award for excellence in teaching and education in 2014; and is recognized by Dentistry Today as a leader in continuing education. She is the Executive VP of Clinical Affairs for the Seattle Study Club. Sonia lectures extensively nationally and internationally, is a member of numerous editorial boards, and is published in the areas of implant esthetics.
Dr. Jonathan Ng
BMedSc, DDS, MSc, Dip. Pros., FRCD(C) Prosthodontist
Dr. Jonathan A. Ng earned his Bachelor of Medical Sciences and Doctor of Dental Surgery degrees at the University of Alberta and his Diploma in Prosthodontics and Masters of Science at UBC. Currently he is a staff Prosthodontist at the BC Cancer Agency, delivering multifaceted prosthodontic care to medically complex patients, as well he runs a full service private prosthodontic practice on West Broadway in Vancouver, providing multifaceted prosthodontic treatment and implant surgery. Dr. Ng speaks nationally and internationally on digital dentistry with a particular focus on digital impressions as well as digital implant treatment planning.
Dr. Edward Lowe is a 1986 graduate of the University of British Columbia's Faculty of Dentistry. He maintains a full time private practice devoted to comprehensive functional esthetic and reconstructive dentistry in downtown Vancouver. Dr. Lowe is an accredited member and examiner of the American Academy of Cosmetic Dentistry. He sits on the editorial advisory board of the Dental Chronicle, Journal of Implant and Advanced Clinical Dentistry, Inside Dentistry, and is the editor-in-chief of the AACD's Journal of Cosmetic Dentistry. In addition, he is an opinion leader and consultant for the Dental Advisor. Dr. Lowe has published over 70 articles and given over 250 lectures internationally on aesthetic, restorative, and implant dentistry.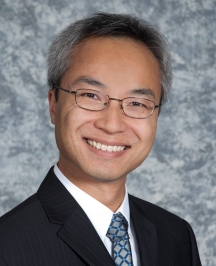 Dr. Samson Ng
BSc(Pharm), DMD, MSc, FRCD(C), FDSRCSEd, Dip. ABOM., Dip. ABOMP
Dr. Samson Ng is a Canadian and American Board certified Oral Medicine Specialist, and Oral and Maxillofacial Pathologist. He is currently appointed as a clinical assistant professor at the
University of British Columbia, attending staff at the Department of Dentistry of the Vancouver General Hospital, Regional Practice Leader in the Program of Oral Oncology/Dentistry in the BC Cancer Agency, and Pathology Consultant at the PMI Pathology Lab. Dr. Ng also operates a private practice which provides comprehensive oral medicine and pathology consultations, with a special interest in oral mucosal and temporomandibular joint diseases.
Program Outline
8:00am – 8:30am
Registration
8:30am – 9:45am
Dr. William Liang
IMPLANT DENTISTRY
The Changing Perspectives of Implant Dentistry
• "Setting The Bar" in Implant Dentistry
• Introductions of our Distinguished Speakers
• Coordinator of the Overall Program
• Moderator of the Panel Discussion
9:45am – 10:45am
Dr. Sonia Leziy
PERIODONTIST
New Grafting Techniques and Guided-Surgery Technologies
• The "Latest" in Hard and Soft Tissue Grafting
• Use of the Guides for Precise Surgery and Restorative Treatment
• New Improved Communication Tools for Doctor/Lab/Patient
• The "Full Digital Workflow" from Clinic to Laboratory
10:45AM – 11:00am
Coffee Break
11:00am – 12:00pm
Dr. Jonathan Ng
PROSTHODONTIST
Digital Technologies for Surgery and Prosthodontics
• Digital Treatment Planning Today
• New Advances in Surgery and Restorative Treatment
• Tools for Predictable Implant Treatment
• Advanced Clinician/Laboratory Communication Platforms
12pm – 1:30pm

Lunch Break

CATERED LUNCH – HOTEL

Presentation of Donation to UBC Oral Cancer Research Fund

• Dr. William Liang
• Dr. Denise Laronde

1:30pm – 2:30pm
Dr. Edward Lowe
ESTHETIC DENTISTRY
Considerations in Esthetic Implant Dentistry
• Dentists Role in Ensuring Predictable Outcomes
• Esthetic Principles of Anterior Case Design
• Ceramic Materials for Esthetic Implant Cases
• Treatment Successes and Compromises
2:30pm – 3:30pm
Dr. Samson Ng
ORAL PATHOLOGIST
Oral Pathologies and the Implant Patient
• Techniques for Soft Tissue Examination
• Documentation of Implant Related Oral Lesions
• Diagnosis and Treatment of Non-Odontogenic Oral Lesions
• Identification and Management of "Red-Flag" Oral Lesions
3:30pm – 3:45pm
Coffee Break
3:45pm – 5:00pm
Panel Discussion
EXPERT OPINION
Submit your questions to our panelists
• Dr. William Liang
• Dr. Sonia Leziy
• Dr. Jonathan Ng
• Dr. Edward Lowe
• Dr. Samson Ng
REGISTER NOW! $299
PROUDLY SPONSORED BY: